Show the whole item
Close-ups can be good, but not for the cover photo.
Take it out of bags or wraps
Make it easy to imagine using the item by showing buyers what it will look like when they're using it.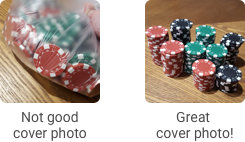 Pose the item by itself
Use a plain or contrasting background for the photo. If the item has other accessories that will come with it, show those neatly in separate photos, not in the cover photo.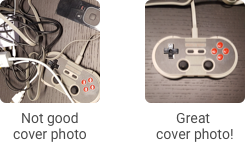 From the first photo buyers see, show them what a great item you're selling.
The first photo in any item post is the cover photo, which is the one that will show in the main feed. It's also the first photo buyers see when they tap on your item. To change the cover photo, update your post.
Related links